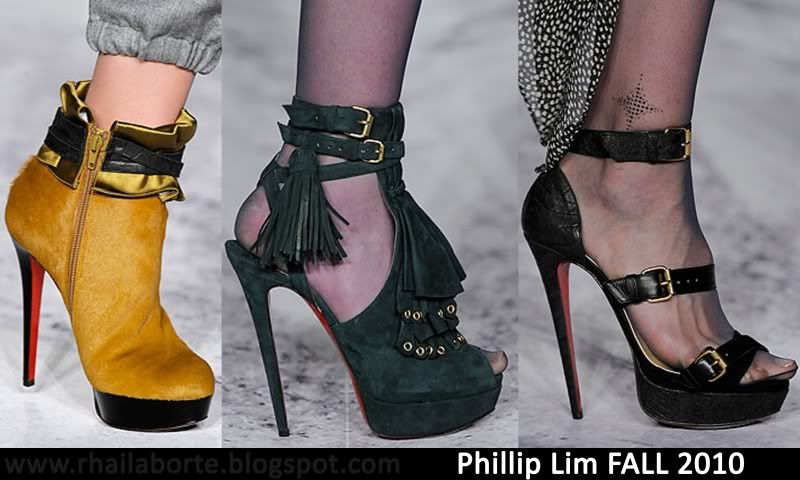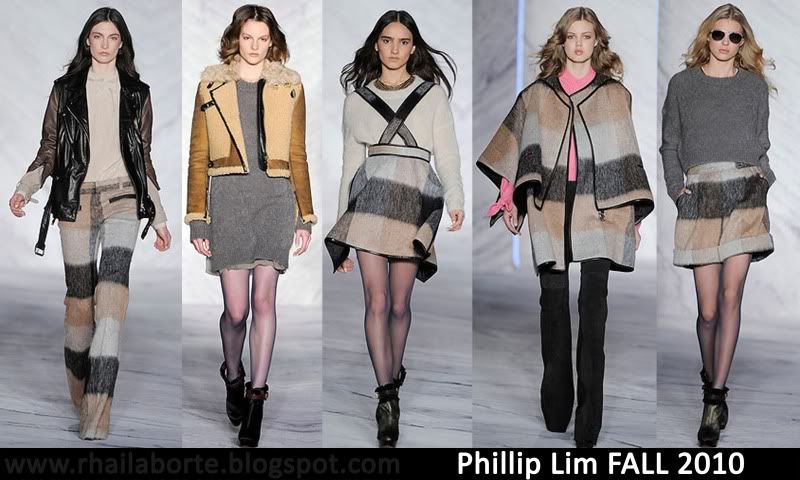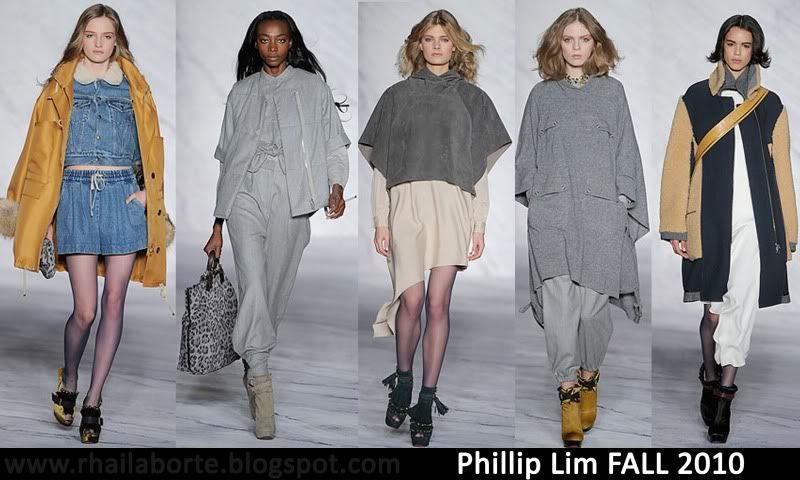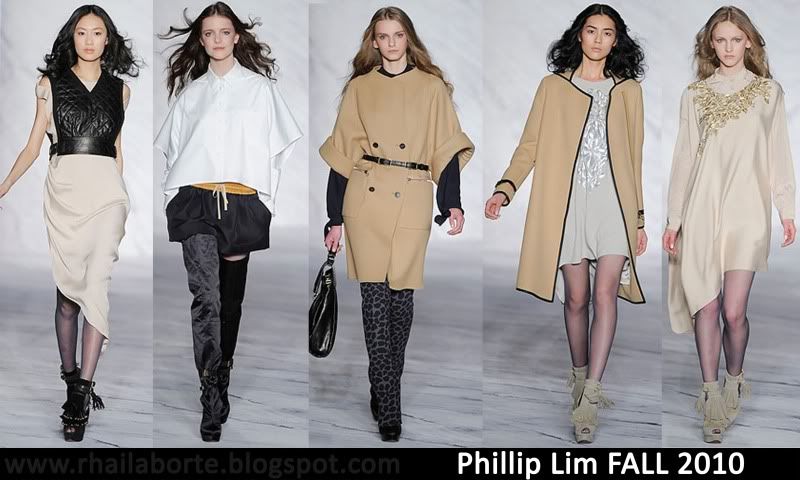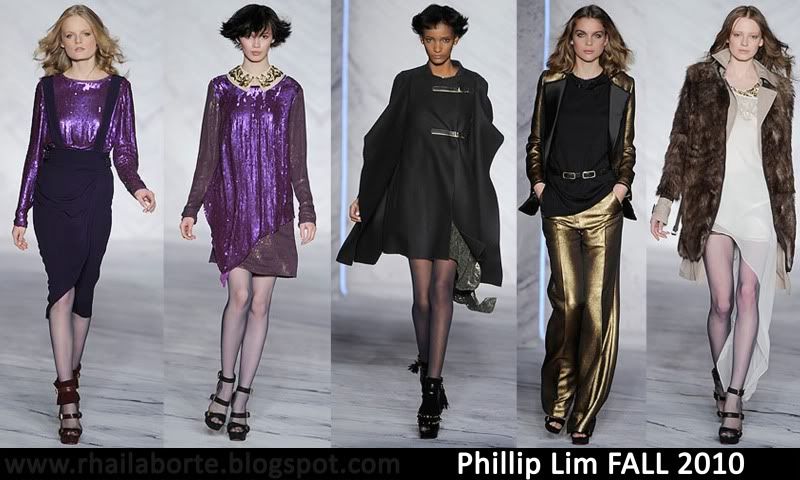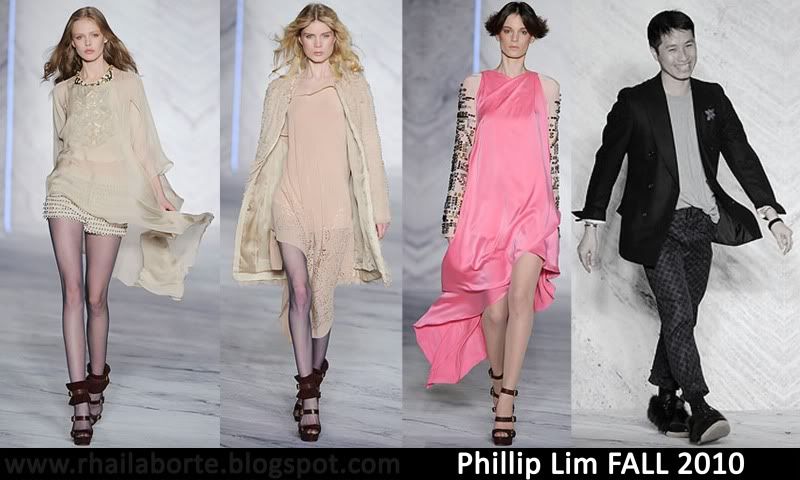 "This season, we're paring down to the essence." -Phillip Lim
Can I say you rock Phillip Lim for using the most rockin runway music for this season. This season Lim was inspired somehow between disco and punk. Now I'm really sure that animal prints are still in the line for 2010, common it's so damn good with Lim's collection. He interpreted his collection by using different varieties of clothes such as black buckled cape, a collarless camel coat edged in black silk, a leopard-print shaved rabbit fur, or a hybrid shearling and tweed toggle coat which is really genius.
Part of the collection are silky trousers, cuffed shorts, glam purple sequins, sheer buff layers, and Swarovski sleeves.
The shoes and bags are to die for because of it's design and details. God, please let me win a lottery so I can buy all the things that I want!
style.com|fabsugar
xo,