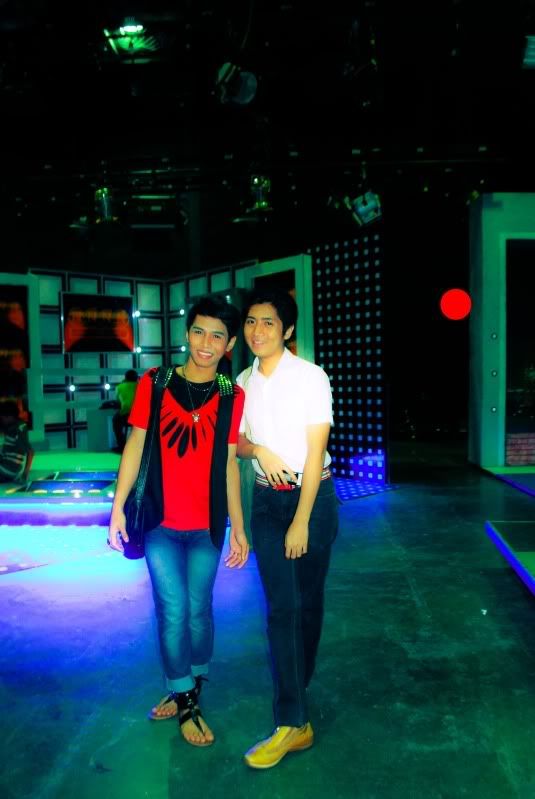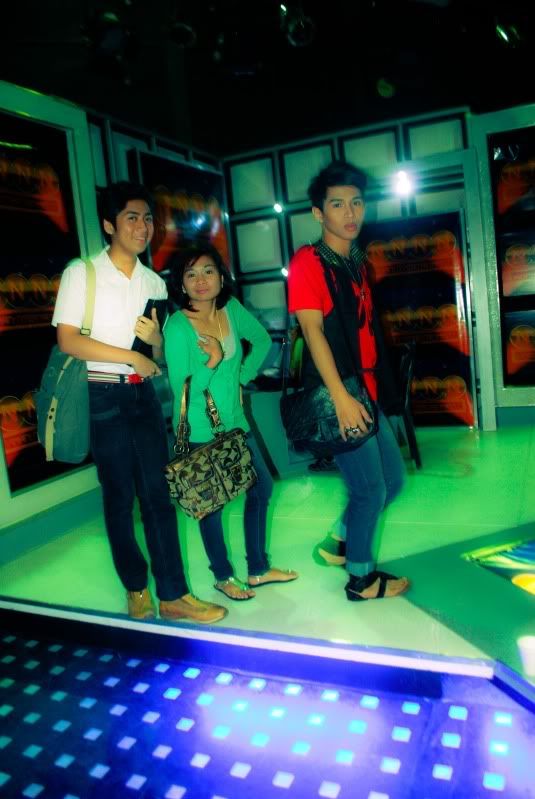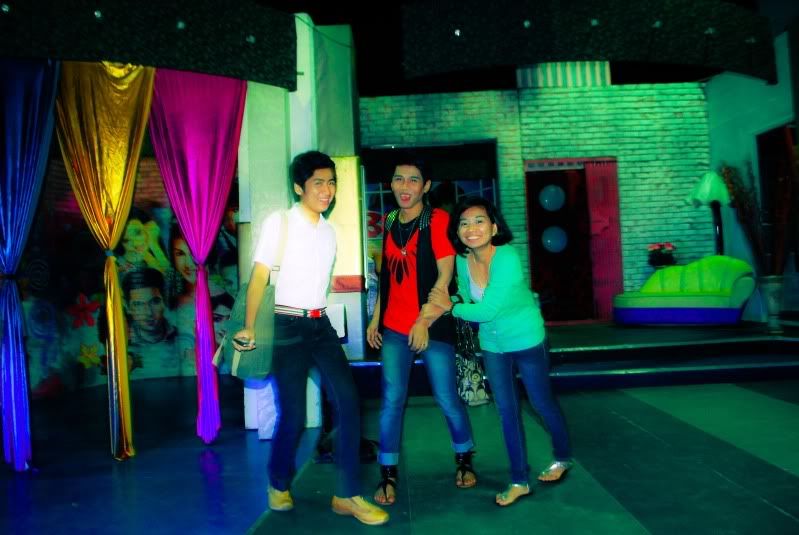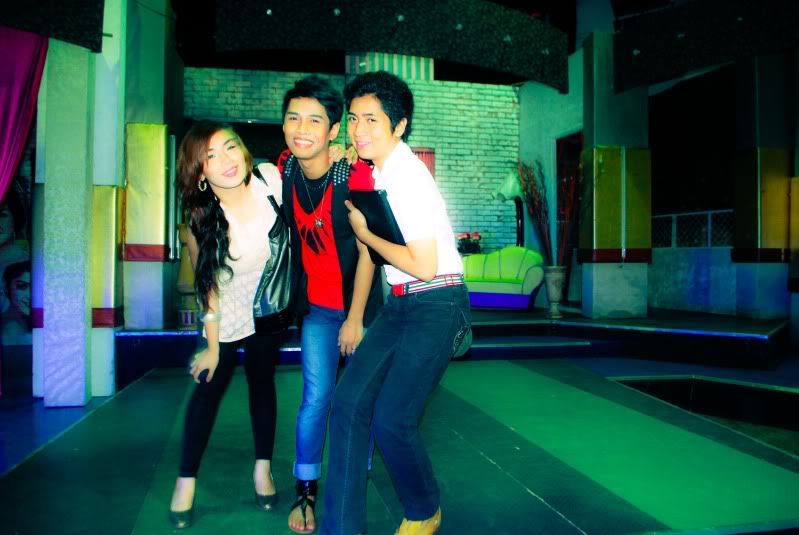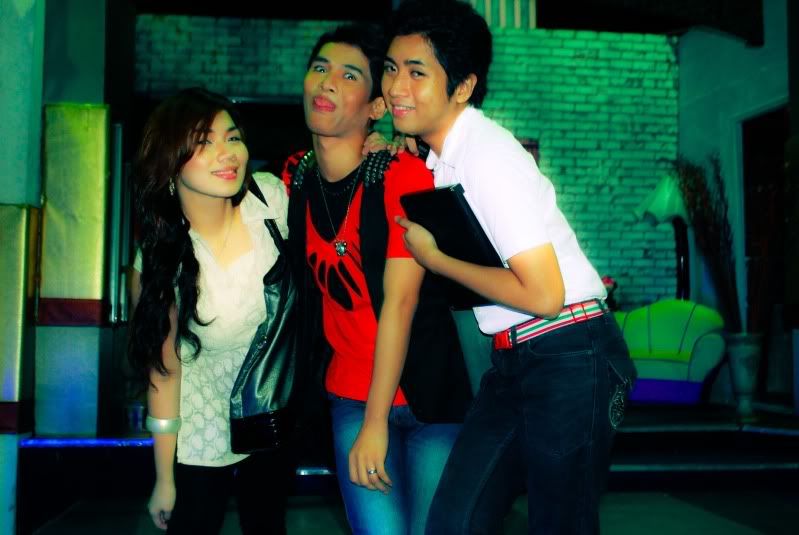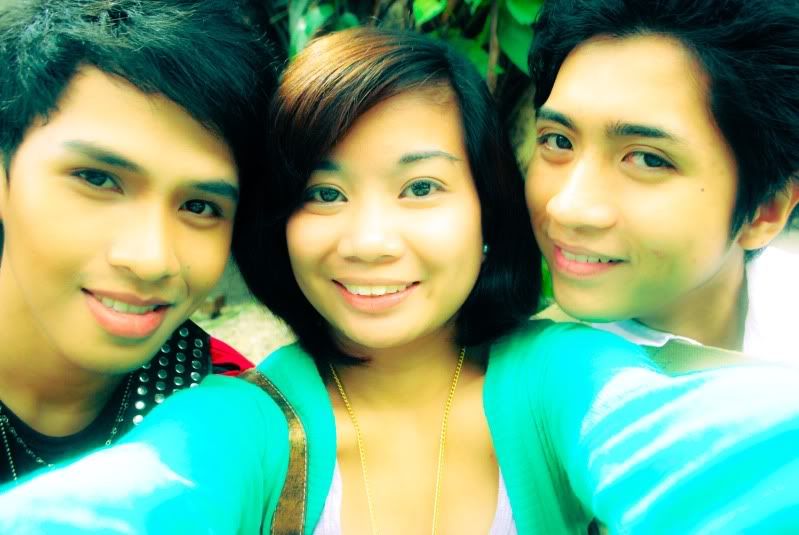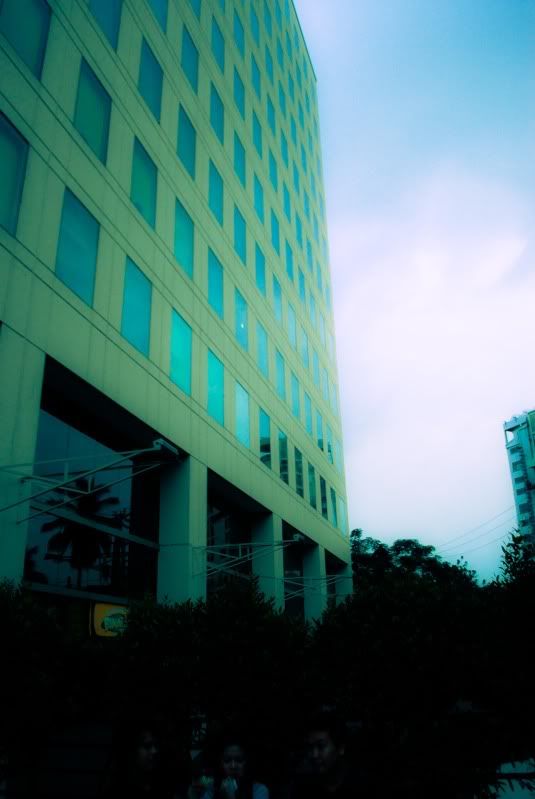 (Mint Red Shredded Top, Rolled-up Pants, Black Gladiator Sandals, K2 Studded Vest Black Purse, Black Rosary and Mickey Mouse Necklace)




I'm so into Lomo Editing right now I really don't know why but there is something in Lomo photos that I really really love. Shots taken from our meeting in ABS-CBN for our Studio Tour that turned out to be our claim to fame. It's really funny because we are only having our bitchy conversation and then a gay approached us and asked if we want to be talents for Banana Split (It's a Philippine base sitcom) Upon hearing that great invitation my ears are just like OMG! Well it's a long story but I'll cut it because I'm really sleepy right now.
THE MARSHALL TOLD US THAT THE SHOOTING WILL BE AN OVERNIGHT SHOOT CONTRARY FROM WHAT WE HAD AGREED WITH THE GAY THAT APPROACHED US EARLIER. SINCE THERE IS A MISUNDERSTANDING WITH THE TIME WE DECIDED NOT TO PURSUE THE SHOOT BECAUSE IT WILL AFFECT OUR PLANS FOR THE EVENING.
National Tv, maybe next time. At least we had fun and we saw Zanjoe M. TOPLESS.