Who doesn't want to get in prison if
Lady Gaga
is inside while
Beyonce
is waiting outside! BONGGA! Out of all Gaga's music video I think this one is the longest! Running time is 9:32 minutes, long enough for all of us to get amazed with her new music video. What else can I say, I'M SPEECHLESS!
Nicola Formichetti (Lady Gaga's Stylist)
and
Ty Hunter (Beyonce's Stylist)
did a job well done for choosing such fabulous outfits in this video! AMAZING!
This one is my favorite!!!
CUSTOM MADE OUTFIT BY
JEAN CHARLES DE CASTELBAJAC
, SUNGLASSES BY
MERCURA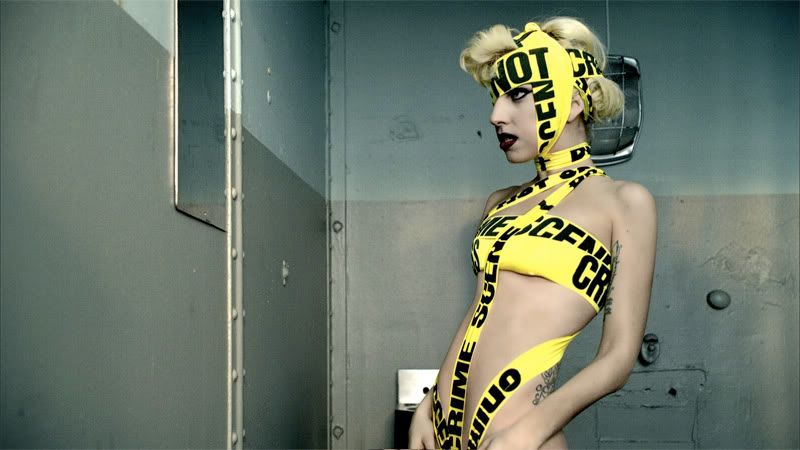 CRIME SCENE TAPE BY
BRIAN LICHTENBERG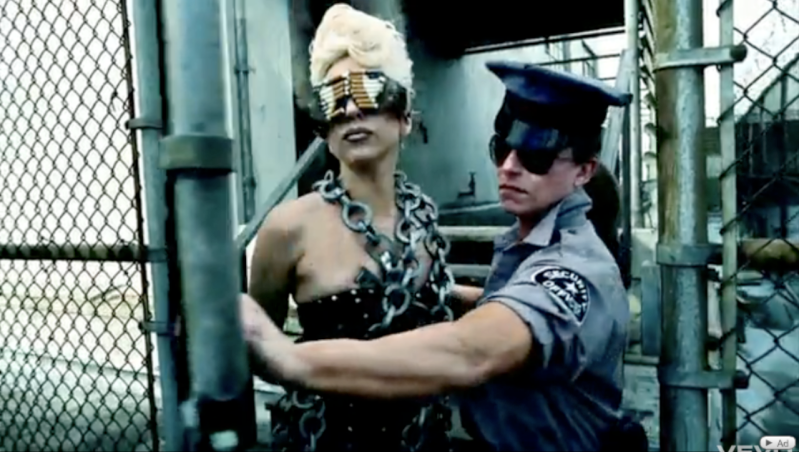 You need a lot of Cigar for the high maintenance of that sunglass!
CHAIN AND JUMPSUIT BY
VIKTOR & ROLF,
CIGARETTE SUNGLASSES AND SHOES BY
HAUS OF GAGA
Pangabog sa Balmain Jacket! Why Not!
STUDDED JACKET BY
SEARCH AND DESTROY,
VINTAGE SUNGLASSES BY
CHANEL
STUDDED OUTFITS BY
HAUS OF GAGA
VINTAGE HAT AND OUTFIT BY
THIERRY MUGLER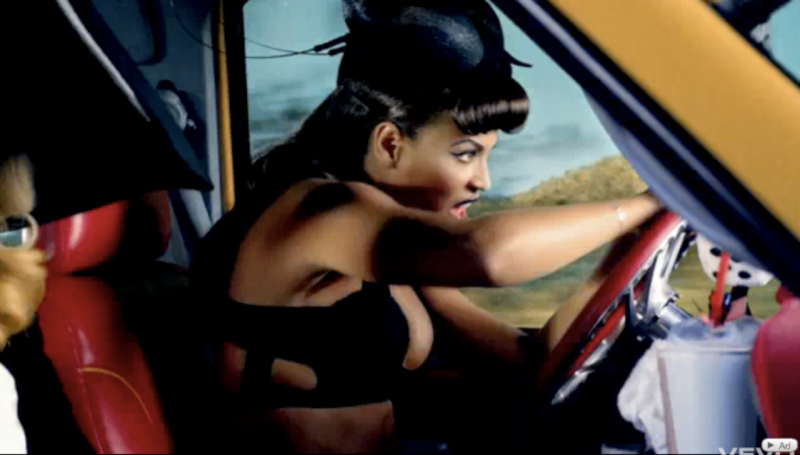 VINTAGE HAT AND OUTFIT BY
THIERRY MUGLER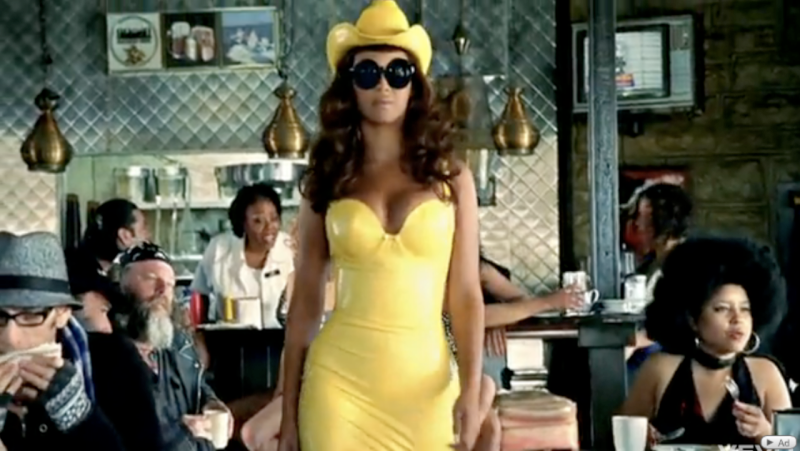 YELLOW HAT AND DRESS BY
ATSUKO KUDO
,
SUNGLASSES BY
JEREMY SCOTT
TELEPHONE HAT BY
FRED BUTLER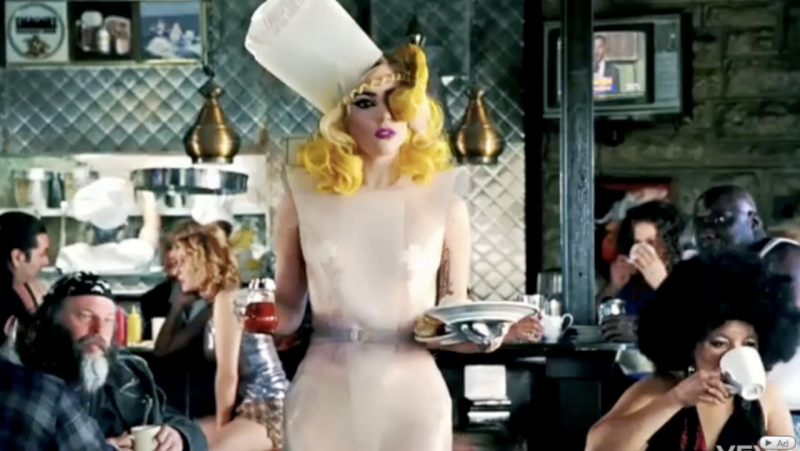 HAT AND DRESS BY
RACHEL BARRETT
TELEPHONE HAIR PIECE BY
DANILO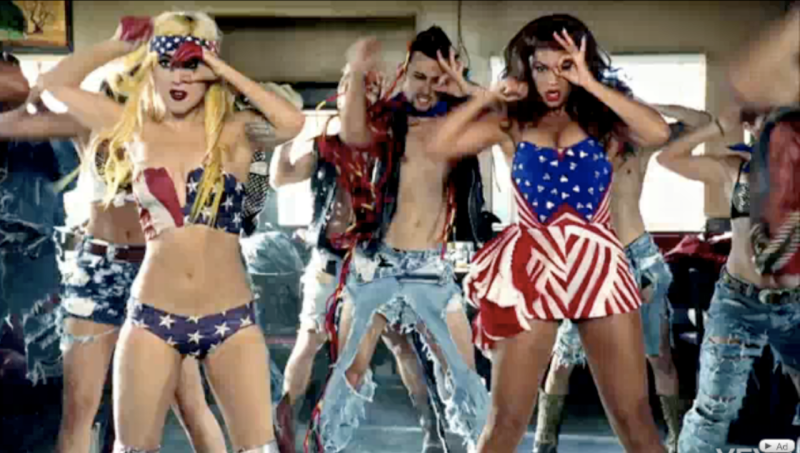 LADY GAGA - OUTFIT BY
HAUS OF GAGA
, BOOTS BY
CHRISTIAN LOUBOUTIN
BEYONCE - OUTFIT BY
OSCAR OLIMA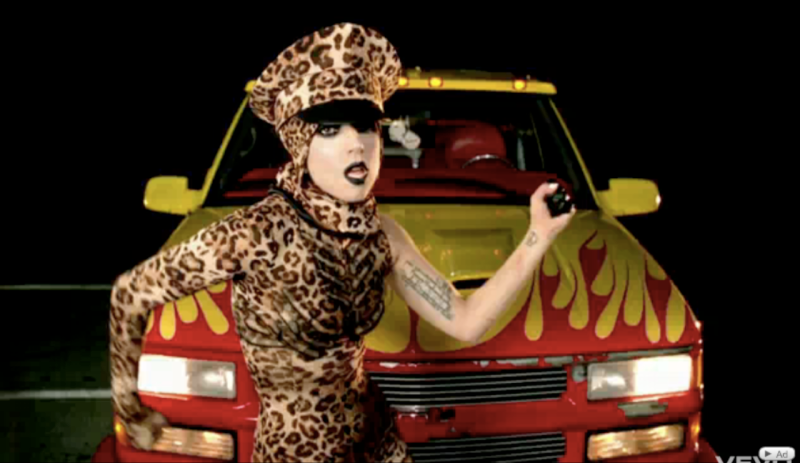 LEOPARD OUTFIT BY
HAUS OF GAGA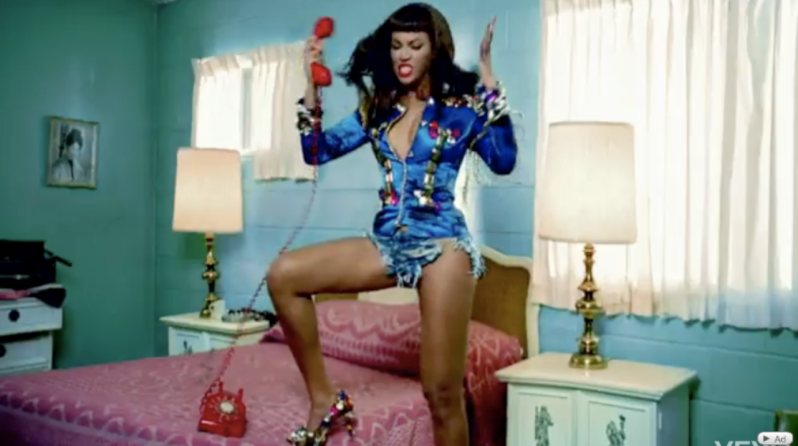 JACKET AND SHOES BY
JEAN CHARLES DE CASTELBAJAC
,
DENIM SHORTS BY
FRANC FERNANDEZ &
OSCAR OLIMA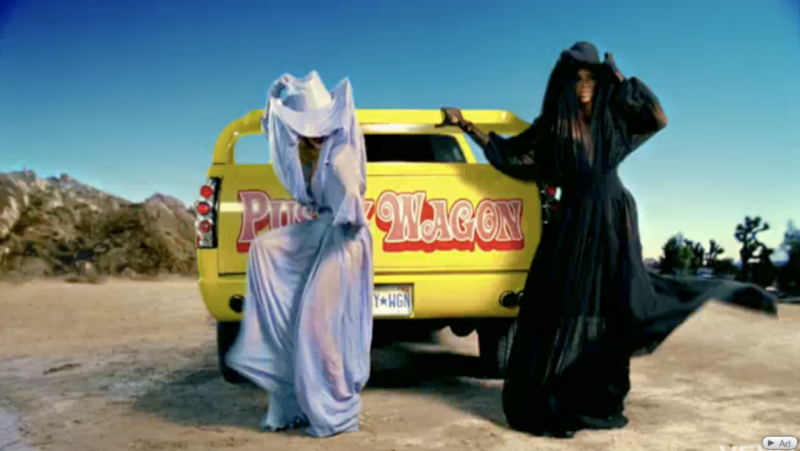 LADY GAGA - COWBOY HAT OUTFIT BY
EMILIE PIRLOT
BEYONCE - COWBOY HAT OUTFIT BY
EMILIE PIRLOT